I'm calling "Lady of War". I may make a version for Victoria 4 (I've already gotten started on it).
Well, She's in DAZ Studio and rigged. Although there are some problems, which is probably an issue with the grouping. Her face has a tendency to move with her eyes.
As I want Poser users to enjoy using her, Tia's rigging is not TriAx weightmapped but parametric (legacy). If people want to add weightmapping for their respective apps, go right ahead.
Any assistance in making her perfect is welcome (and possibly needed as I am really clueless when it comes to this stuff).
Sorry for the lack of activity for a while. In between playing TERA and messing around with Skyrim, I've been working on something for DAZ Studio/Poser. Meet Tia: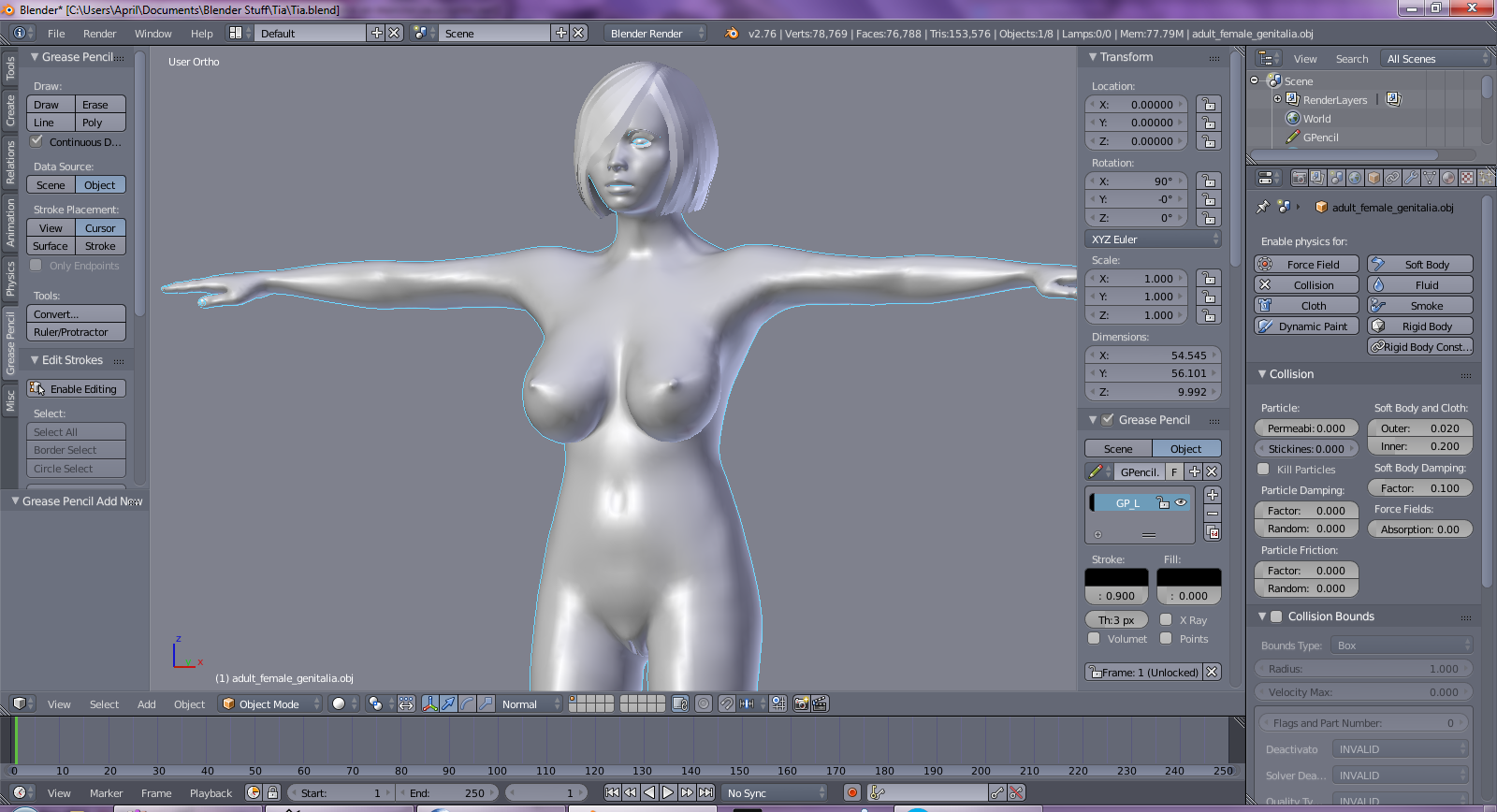 As you know, my texturing skills are almost nil. I don't even know if I can morph her properly. But, she's anatomically correct. Just have to get the material zones set up, do the grouping, and finally rig her. If someone wants to do her textures, let me know and I'll send you the UV Map.